Nutritional supplements to improve your pets health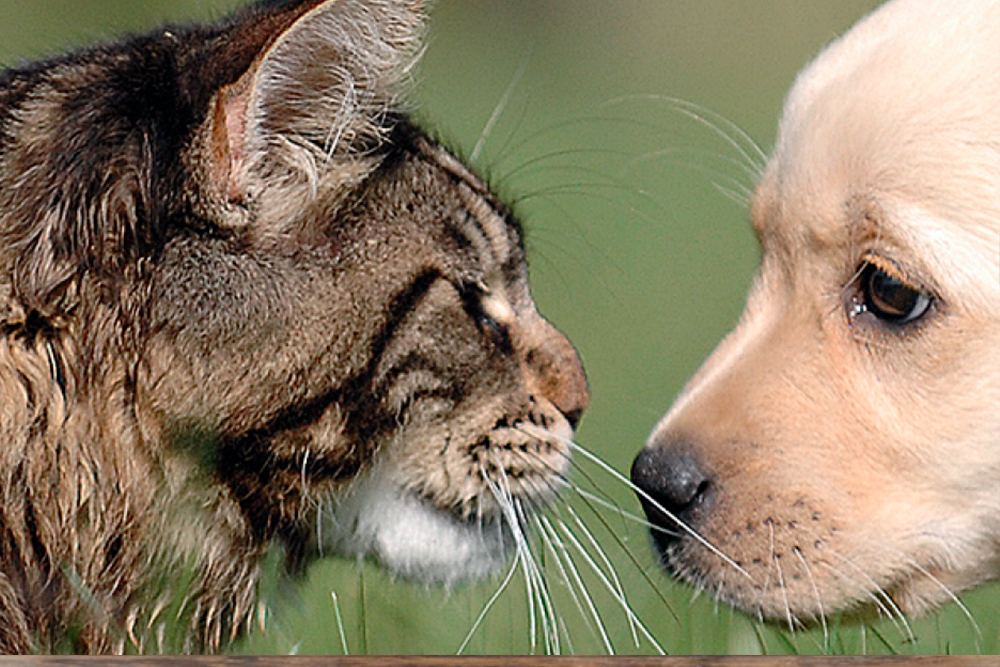 Pets are part of the family and deserve all the care and affection from their guardians. One of the ways to ensure the health and well-being of our four-legged friends is to offer them a balanced diet that is adequate for their nutritional needs. But not always feed or homemade food can provide all the essential nutrients for the proper functioning of the animal's body. That's where pet food supplements come in.
But what are food supplements for pets? These are products that contain substances such as vitamins, minerals, amino acids, fatty acids, fibers, probiotics, prebiotics, antioxidants and other compounds that can complement or enhance the diet of pets. They can be found in different forms: tablets, capsules, powders, liquids or pastes.
Food supplements for pets can have several purposes: to improve the quality of the skin and coat; strengthen joints and bones; stimulate appetite; increase immunity; regulate intestinal transit; prevent or treat specific diseases; delay aging; among others.
But how do you know if your pet needs a food supplement? This is a decision that must be taken together with the veterinarian, as each animal has a different need and may react differently to supplements. Some factors that may indicate the need for a supplement are: advanced age; chronic diseases; stress; pregnancy or lactation; intense physical activity; nutritional deficiencies; food allergies or intolerances.
Related articles
1- Choosing the Best Pets Food: Tips for Finding the Ideal Diet
2- 5 Tips Importance of Balanced Nutrition for Pets
3- Natural foods that can be included in your pet's
4- The benefits of a natural diet for dogs and cats
What are the types of pets supplements?
There are several types of dog supplements available on the market. Some of the most common ones are:
Chamomile: used to offer the same type of benefit that chamomile has in humans: to calm down, reduce stress and improve the quality of sleep.
Prebiotics and probiotics: used to balance the intestinal flora of dogs and prevent or treat digestive problems such as diarrhea or constipation.
Collagen, fatty acids and magnesium: indicated for animals with difficulty walking or body aches, as they strengthen the cartilage and protect the joints.
Omega 3, 6 and vitamins: recommended to improve the quality of the skin and coat of dogs, in addition to strengthening the immune system.
Mineral tablets: ideal for dogs with calcium or phosphorus deficiency in their bones.
Fibers, carnitine and collagen: help with weight loss in obese dogs or those with a tendency to obesity.
Milk thistle and artichoke: help detoxify the liver of dogs exposed to toxic substances1.
How to choose the best supplement for your pets ?
It's not enough to buy any supplement for your pet and expect it to work miracles. You need to choose the most suitable product for your animal's needs, taking into account some important criteria. See what they are:
Consult a veterinarian for your pets:
this is the first and most important step. Only a qualified professional can assess your pet's health and indicate the best supplement for him, according to his age, breed, weight, physical condition and medical history. In addition, the veterinarian can advise on the dosage, frequency and duration of use of the supplement, avoiding risks of intoxication or interaction with other medications.
Read the label:
before buying a supplement, read the label carefully and check the ingredients, nutrients, indications and contraindications of the product. Make sure it is suitable for dogs or cats (or both) and does not contain allergenic or prohibited substances for animals. Also check the expiry date and storage conditions of the product.
Choose the most practical format:
there are supplements in powder form, pills, capsules, tablets and liquids. When choosing, consider the easiest format to offer your pet, avoiding waste or rejection. Some animals may prefer chewable tablets or flavored liquids; others may better accept pills or capsules mixed with food.
Compare prices and brands:
finally, research well before buying a supplement for your pet. Compare prices and brands available on the market and choose those that offer quality, safety and reliability. Look for products registered with the Ministry of Agriculture (MAPA) or the National Health Surveillance Agency (ANVISA) and that have good consumer reviews.
Remember:
food supplements for pets are great allies in promoting the health and quality of life of our furry friends; but they do not replace a balanced diet or regular veterinary care.
You've just read an article about the best nutritional supplements to improve your pet's health. I hope you learned something new and that you became interested in knowing more about this subject.
But that's just one of the many topics I cover on my blog. There you will find other articles about food, care, behavior, breeds, curiosities and much more about the world of pets.
On my blog you will find practical and useful tips to make living with your pet more harmonious and happy. You will also be able to interact with other readers who are passionate about animals and share your experiences and doubts.
In addition, on my blog you will have access to exclusive and up-to-date content about the news and trends in the pet market. You will stay on top of the best brands, products and services for your pet.
So don't waste time and visit my blog right now! There you will find everything you need to know to take good care of your pet and give him a long and healthy life.
My blog is your complete guide to the world of pets. Access now and check it out!