How to Supplement Your Pets Diet Properly Before It's Too Late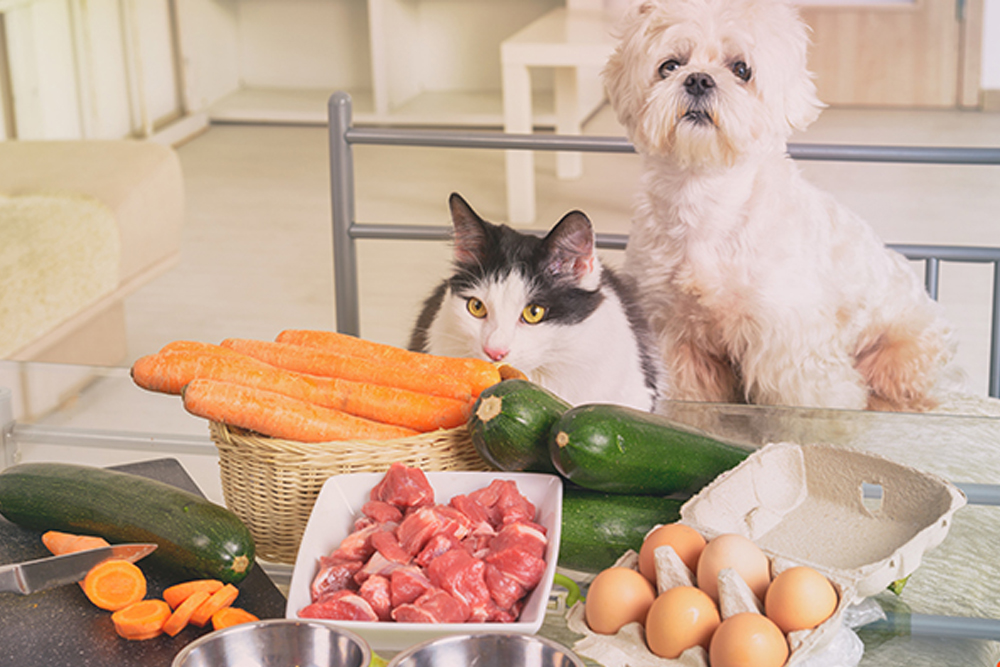 Taking care of a pets is a responsibility that requires attention in many ways, including food. After all, a balanced diet is essential to ensure that the animal is healthy and happy. However, it can often be difficult to offer pets everything they need through food alone, which leads many tutors to consider food supplementation.
Food supplementation is a practice that is gaining more and more followers in the pet world. It consists of adding extra nutrients and vitamins to the animal's diet to complement what it is already receiving through food. Supplements can be used for a variety of purposes, from boosting immunity to helping maintain joint health.
However, it is important to emphasize that food supplementation must be done properly to avoid health problems. It is essential that the tutor consults a veterinarian before starting to give any type of supplement to the animal, as each pet has specific nutritional needs and the excess of some substances can be harmful.
But is natural food enough to meet the nutritional needs of pets? The answer is: it depends. Although natural food is a great way to provide a varied, tasty and quality diet for animals, it also requires some care and supplements to be balanced and complete. In this article, we'll explain how natural pet food works and how to supplement it properly.
Related articles
1- Treat Your Pet Like Family: 10 Fun Activities to Do Together
2- Keep Your Pet Healthy and Happy with Regular Veterinary Check-ups
3- How to Keep Your Pets Mind Sharp with Unique Games and Foods!
4- From Fat to Fit: Home Exercises for Your Obese Pet
What is natural pets food?
Natural pet food is a way to offer your pet a diet based on fresh, natural and minimally processed food. This diet aims to meet the nutritional needs of dogs and cats, respecting their physiological and evolutionary characteristics.
Natural pet food can bring many benefits to the health and well-being of animals, such as:
Improves digestion and intestinal transit;
Strengthening the immune system and resistance to disease;
Prevention of allergies, obesity, diabetes and other problems;
Increased quality of life and longevity;
Greater satisfaction and pleasure when eating.
How to make natural food for pet?
To make natural pets food, you need to follow some guidelines and care, such as:
Consult a nutritionist veterinarian to prepare a menu suitable for your pet's size, age, weight, race and health condition;
Choose quality ingredients, preferably organic, fresh and varied;
Sanitize food well before preparing them;
Cook food just enough to preserve nutrients and avoid contamination;
Balance the food groups, including proteins, carbohydrates, fats, fibers, vitamins and minerals;
Respect the quantities and feeding frequencies indicated by the veterinarian;
Store food in well-closed glass or plastic pots in the fridge or freezer;
Offer fresh and clean water to your pet at will.
You can still choose between the three types of natural pet food: cooked, raw with bones or raw without bones. The raw bone diet contains raw meats, bones and offal. Boneless is made with raw meat and viscera with cooked vegetables and carbohydrates. The stew consists of meat, viscera, vegetables and cooked carbohydrates. Each type has its advantages and disadvantages, so it's important to consult the vet to find out which one is best suited for your pet.
Some foods on the list of what can be offered to pets are:
Meat – beef, chicken, pork, turkey, lamb, rabbit.
Vegetables – carrots, squash, cassava, potatoes, sweet potatoes, yams, green beans, broccoli, chayote zucchini.
Carbohydrates – brown or white rice, rolled oats or bran, quinoa.
Viscera – beef or chicken liver, beef or chicken heart, chicken gizzard.
Bones – chicken or turkey neck, beef or pork ribs.
Some foods that should be avoided are:
Spices – salt, garlic, onion, pepper.
Sweets – refined or brown sugar, cane molasses or honey.
Fats – refined or hydrogenated vegetable oils.
Dairy Products – cow's milk or derivatives.
Grains – soy, corn, wheat.
Natural pet food is a healthy and tasty option for your pet. However, it requires planning and professional guidance to do it right. Therefore, before starting this diet, consult your trusted veterinarian and follow their recommendations.
What are the advantages of natural food for pets?
Natural food for pets can bring many benefits to the health and well-being of animals, such as:
Improves the quality of fur and skin;
Reduction of the odor of feces and urine;
Prevention of diseases such as obesity, diabetes, allergies and cancer;
Increased immunity and longevity;
Greater satisfaction and pleasure at meal time.
In addition, natural food allows the tutor to have more control over the origin and quality of the food he offers his pet, avoiding ingredients that may cause allergies or intolerances.
Follow the guidelines of a veterinarian specializing in animal nutrition, who will indicate the amount and proportion of food according to the weight, age, size and health conditions of the pet;
Supplement the diet with vitamins and minerals that are not present in natural ingredients or that are in insufficient amounts to meet the needs of pets;
Sanitize food well before preparation and store it in individual portions in the freezer or refrigerator;
Vary the types of food to avoid nutritional deficiencies or excesses.
It is also important to remember that food supplementation should not be seen as a miracle solution to pet health problems. It must be used in conjunction with a balanced diet and the practice of adequate physical exercises, in addition to other care necessary to ensure the well-being of the animals.
Therefore, if you are a pet tutor and are considering dietary supplementation, it is essential that you seek reliable information and consult a trusted veterinarian before starting to give your pet any type of supplement.
Here on our blog, you will find many other articles about pet care, including tips on food, health and behavior. Be sure to check it out and always stay informed about how to take good care of your pet.
Always remember: the health and happiness of pets depend on daily care and attention to detail. With the necessary love and dedication, it is possible to provide a full and happy life for your four-legged best friend.