How to Choose the Best Pets Food Without Breaking the Bank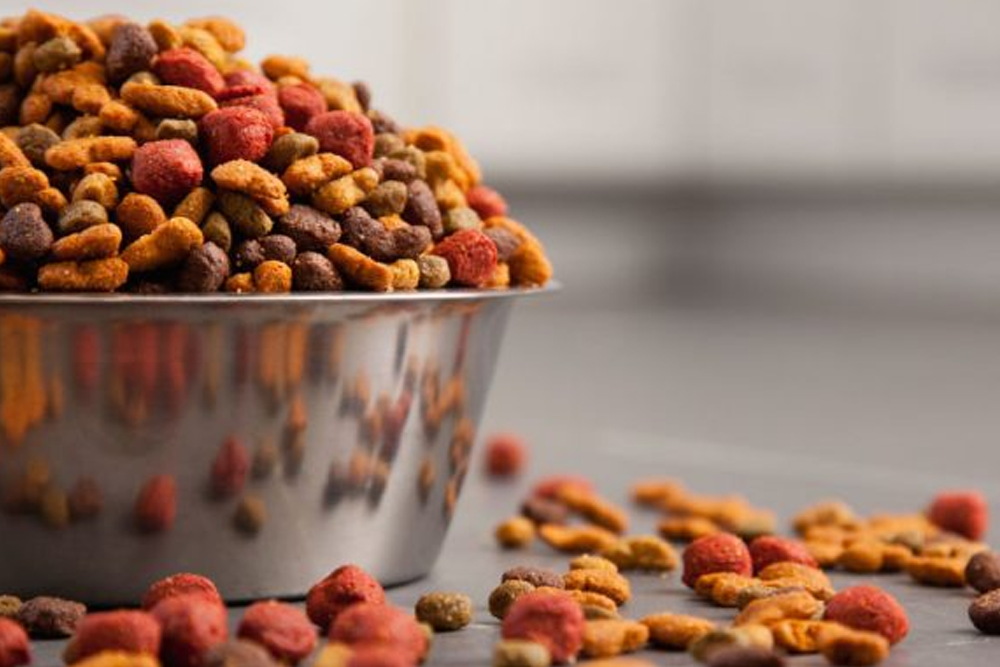 Owning a pets is a rewarding experience, but it also comes with its fair share of responsibilities. One of those responsibilities is to ensure that your pet receives proper nutrition. With so many options available on the market, choosing the best pet food can be overwhelming, especially if you're on a budget. In this article, we'll discuss some tips and tricks to help you find the right pet food without spending a fortune.
Related articles
1- How to Prevent Boredom and Keep Your Pet Engaged in Their Activities
2- Discover the Latest Techniques to Improve Your Pet Mental Health
3- How to Introduce New Activities in Your Pet's Routine Safely and Funly
4- Discover how your pets can live longer with these simple tips
1. Understand Your Pets Nutritional Needs
Before you start shopping for pet food, it's essential to understand your pet's specific nutritional requirements. Different pets have different dietary needs depending on their species, age, size, activity level, and health conditions. For example, puppies and kittens require more protein and calories than adult pets, while older pets may need a diet with fewer calories and more fiber.
Consult your veterinarian for personalized advice on your pet's dietary needs, as they can help you determine the best type of food for your pet's unique situation.
2. Read the Labels
When comparing pet foods, always read the labels carefully. Look for the following information:
Ingredients: The ingredients list will tell you what's in the pet food. The first few ingredients are the most important, as they make up the majority of the content. Look for high-quality protein sources like meat, fish, or poultry at the top of the list, and avoid foods with excessive amounts of filler ingredients like corn and wheat.
Guaranteed Analysis: This section shows the minimum and maximum levels of nutrients in the pets food, such as protein, fat, and fiber. Compare the guaranteed analysis between different pet foods to ensure that you're choosing a product that meets your pet's nutritional needs.
Feeding Guidelines: Follow the feeding guidelines on the pet food label to provide your pet with the right amount of food for their size and age. Overfeeding can lead to obesity and health problems, while underfeeding can result in malnutrition.
When comparing pet foods, don't just look at the price tag – consider the cost per serving as well. Some pet foods may seem more expensive, but they could actually be more cost-effective if they have a higher concentration of nutrients, meaning that you'll need to feed your pet less of that food.
To calculate the cost per serving, divide the price of the pet food by the number of servings in the package. Then, compare the cost per serving of different pet foods to find the best value for your money.
4. Buy in Bulk
Purchasing pet food in larger quantities can help you save money in the long run. Many pet food manufacturers offer discounts for bulk purchases, and you may also find that larger bags or cans of pet food have a lower price per serving than smaller packages.
However, it's essential to make sure that your pets will eat the food before investing in a large quantity. Also, be mindful of the food's expiration date, and store it properly to prevent spoilage.
5. Look for Sales and Coupons
Keep an eye out for sales, promotions, and coupons to save on pets food. Many pet stores and online retailers offer discounts on pet food from time to time, and you may also find coupons in newspapers, magazines, or online.
Signing up for loyalty programs or email newsletters from your favorite pet food brands or retailers can also help you stay informed about upcoming deals and promotions.
6. Consider Making Your Own Pet Food
If you have the time and resources, preparing homemade pet food can be a cost-effective way to provide your pets with a nutritious diet. Cooking for your pet allows you to control the quality of the ingredients and tailor the recipe to your pet's specific needs.
However, it's important to consult with your veterinarian before making any changes to your pet's diet, as homemade pet food can sometimes lack essential nutrients if not prepared correctly.
7. Don't Sacrifice Quality for Price
While it's essential to find a pets food that fits your budget, it's also crucial to prioritize your pet's health and well-being. Avoid choosing the cheapest pet food option just because it's the most affordable, as low-quality pet food can lead to health problems and increased veterinary costs in the long run.
Instead, focus on finding a high-quality pet food that provides the right balance of nutrients for your pet's needs while still being reasonably priced.
Conclusion
Choosing the best petfood for your pets without breaking the bank may seem challenging, but with a little research and patience, it's entirely possible. By understanding your pet's nutritional needs, reading labels, considering the cost per serving, buying in bulk, looking for sales and coupons, making your own pet food, and prioritizing quality over price, you can provide your pet with a balanced and nutritious diet without overspending.
Remember that your pet's health and well-being should always be your top priority. Consult with your veterinarian for personalized advice on your pet's dietary needs and make informed decisions when selecting pet food. Happy shopping, and may your pet enjoy a healthy and delicious diet!