7 simple activities to keep your senior pets healthy and active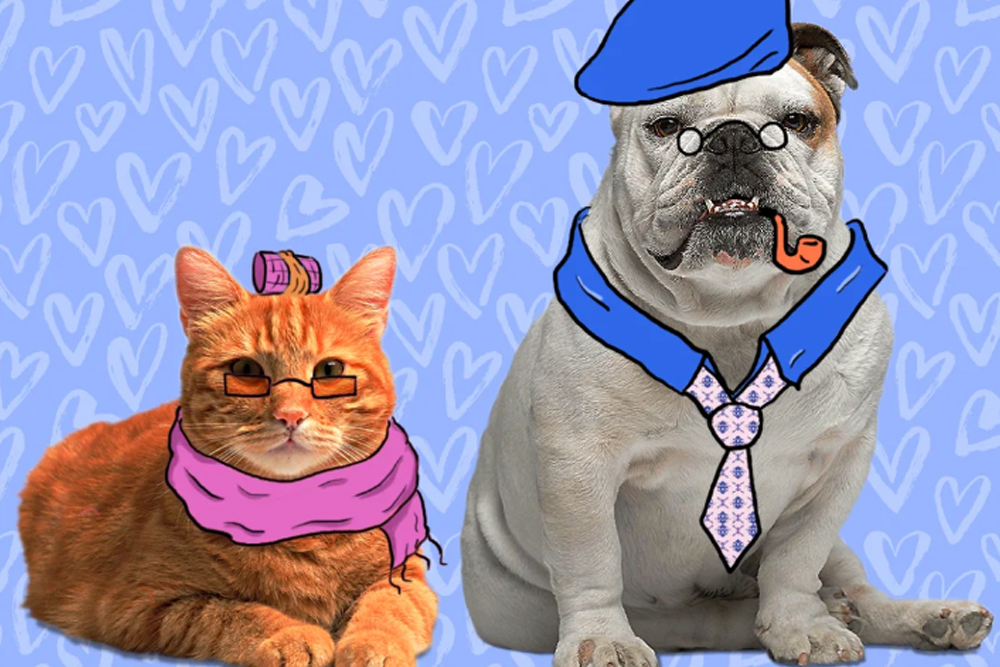 Over time, our beloved pets also age and face the limitations of old age. It is important for pet owners to be able to recognize these changes and be proactive in maintaining the health and well-being of their senior pet. After all, our furry friends deserve to live full and happy lives, regardless of age.
One of the biggest concerns for senior pet owners is keeping their pet active and healthy. Fortunately, there are several activities that can help keep your pet in shape, in addition to providing mental stimuli that help prevent the cognitive decline common in old age.
Having a pet is a source of joy and companionship, but also of responsibility and commitment. When our pet get old, they need special care to preserve their health and well-being. One of these precautions is to provide age-appropriate activities that stimulate your body and mind. With that in mind, we've separated some suggestions for activities you can do with your elderly pet to keep him happy and healthy. Check it out!
Related articles
1- How to introduce new foods to your pet's diet
2- 5 Tips to maintain your pet's healthy weight
3- Natural foods that can be included in your pet's
4- The benefits of a natural diet for dogs and cats
1- Light hikes:
Hikes are great for exercising your elderly pet's body and mind, as well as strengthening the bond between you. Choose a cool time of day, a safe and quiet place, and a pace that suits your pets. Don't forget to bring water and take frequent rest breaks. Observe if your pet shows signs of tiredness or discomfort and respect its limits.
2- Interactive toys:
Interactive toys are those that stimulate your pet's reasoning, curiosity and reward. They can be bought or made at home with recyclable materials. For example, you can use a pet bottle with holes and put food or treats inside so that your pet has to turn it around to get the food. Another idea is to use a cardboard box with holes and hide toys or objects that your pet likes inside.
3- Swimming:
Swimming is a low-impact exercise that helps relieve joint pain, improve blood circulation, and strengthen your pet's muscles. Plus, it's a fun and refreshing activity, especially on warmer days. You can take your pet to a suitable pool or lake, or use a bathtub or basin at home healthy . Remember to wear a life jacket on your pet, to supervise him at all times and to dry him well after bathing.
4- Massage:
Massage is a way to show affection and affection for your elderly pet, as well as bringing benefits to your health. It helps to relax tense muscles, reduce stress, improve circulation and release endorphins, which are feel-good hormones. You can massage your pet at home, using your hands or a soft cloth, in smooth, circular motions all over the body. Avoid massaging injured or inflamed areas and observe whether or not your pet likes the touch.
5- Hide and seek:
Hide and seek is a simple and fun game you can play with your elderly pet at home or outdoors. She stimulates your animal's smell, hearing and memory, as well as increasing your self-esteem and confidence. To play, you just need to hide somewhere and call your pets by name or make some noise. When he finds you, praise him and reward him with a pet or a treat. Then repeat the process elsewhere.
6- Memory games:
Memory games are great for exercising your elderly pet's brain, preventing cognitive decline and dementia. They consist of teaching or remembering simple commands, such as sit, lie down, paw, roll over, etc. You can use snacks or toys as a reward and praise your animal for each hit. Another option is to hide objects that your pet likes under cups or boxes and let him discover where they are.
7- Adapted Agility:
Agility is a canine sport that consists of making the dog go through a circuit with obstacles, such as tunnels, ramps, jumps, etc. He is great fun and stimulating for dogs, but can be very demanding for seniors. Therefore, you can adapt agility to your elderly pet, using lower and easier obstacles, such as poles on the ground, cones or arches. The important thing is to respect your animal's pace and ability, without forcing or stressing it.
These were some activity tips you can do with your elderly pet to keep them healthy and active in old age. Remember that pets are our friends and deserve all our love and respect at all stages of life. Therefore, be sure to take good care of your partner and provide him with moments of fun and joy.
In addition to activities, there are other precautions you should take with your elderly pet, such as proper nutrition, regular hygiene, up-to-date vaccinations and frequent visits to the veterinarian. These measures are essential to prevent and treat possible diseases that may affect your animal's quality of life.
If you liked this text and want to know more about how to take care of your elderly pet, be sure to read our next article: "How to adapt your home for your elderly pet". In it, you will learn how to make the environment safer and more comfortable for your animal, avoiding accidents and facilitating its locomotion. Don't miss this opportunity to learn more about the world of pets and to improve your relationship with your little friend. To the next!