The Easy Guide to Handling Health Emergencies in Your Pet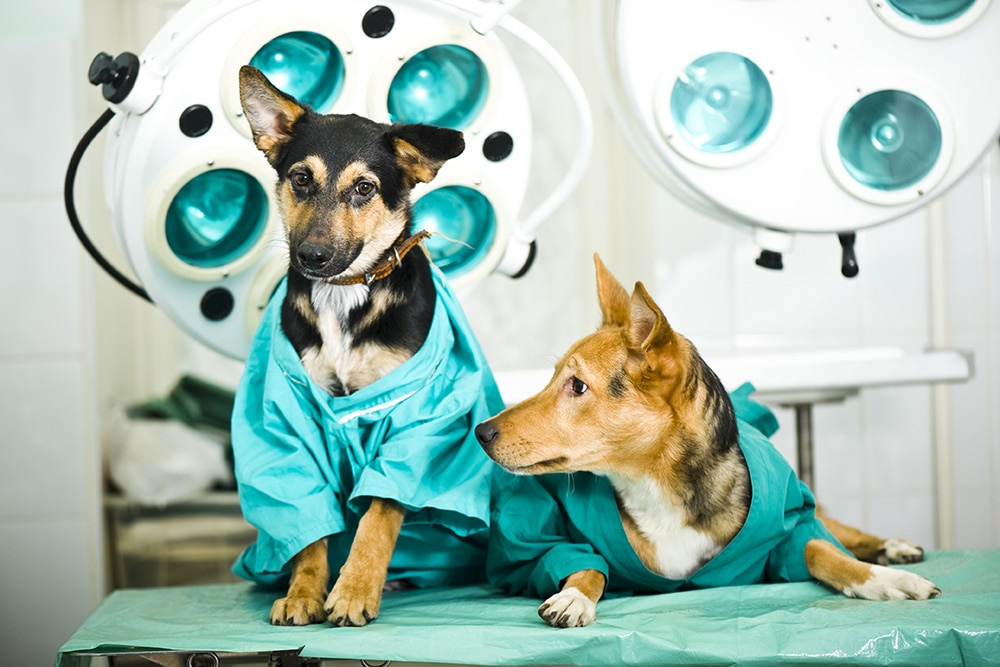 As pet owners, we all want to provide the best care for our furry friends. However, sometimes unexpected health emergencies can arise, leaving us feeling overwhelmed and unsure of how to help our pets. In this article, we'll discuss some practical tips and strategies for dealing with health emergencies in your pet.
From recognizing the signs of an emergency to knowing when to seek professional help, we'll provide you with the information you need to take quick and effective action in a crisis. We'll also discuss some common health emergencies in pets and how to prevent them from happening in the first place.
Related articles
1- Treat Your Pet Like Family: 10 Fun Activities to Do Together
2- Keep Your Pet Healthy and Happy with Regular Veterinary Check-ups
3- How to Keep Your Pets Mind Sharp with Unique Games and Foods!
4- From Fat to Fit: Home Exercises for Your Obese Pet
So if you want to be better prepared to care for your pet in an emergency, keep reading! By the end of this article, you'll have a better understanding of how to handle health emergencies in your pet and how to provide them with the best possible care.
Here are some tips on how to handle health emergencies in your pet:
1-Be Prepared
The first step in dealing with an emergency is to be prepared. Keep an emergency kit handy with all the necessary items such as gauze, bandages, hydrogen peroxide, scissors, and a thermometer. You should also keep a list of emergency contact numbers such as your veterinarian's office, animal hospitals, and animal poison control center. It is also a good idea to have a plan in place for transportation to the veterinary clinic in case of an emergency.
2- Know Your Pet's Normal Vital Signs
Knowing your pet's normal vital signs can help you determine if there is a problem. Take your pet's temperature, pulse, and respiratory rate when they are healthy. This will help you recognize any changes in their vital signs that may indicate a health problem. For example, a normal body temperature for a dog is between 99.5 and 102.5 degrees Fahrenheit, and a normal respiratory rate for a cat is between 16 and 40 breaths per minute.
3-Recognize Symptoms of Emergency
It's important to recognize the symptoms of an emergency. Signs such as difficulty breathing, seizures, collapse, bleeding, and severe vomiting or diarrhea should be taken seriously. If your pet shows any of these symptoms, seek immediate veterinary care. Other symptoms that require emergency care include sudden lethargy or weakness, inability to stand or walk, bloated abdomen, or pale gums.
4-Stay Calm
In an emergency situation, it's easy to panic, but staying calm is crucial. Your pet may sense your fear and become more anxious, making the situation worse. Take a deep breath, stay focused, and assess the situation. If possible, enlist the help of another person to assist you. Keeping calm can help you make the best decisions for your pet's care.
5-Transport Your Pet Safely
When transporting your pet to the veterinary clinic, make sure they are secured in a carrier or crate. This will help prevent further injury or harm to your pet. If your pet is bleeding, apply pressure to the wound with a clean cloth or gauze. It's also important to keep your pet warm and comfortable during transportation.
6-Follow Your Veterinarian's Instructions
Once you arrive at the veterinary clinic, follow your veterinarian's instructions. They may need to perform emergency procedures such as CPR, oxygen therapy, or blood transfusions. It's important to trust your veterinarian's judgment and follow their instructions. They are trained to handle emergency situations and will do everything they can to help your pet.
7-Learn CPR and First Aid for Pets
Learning CPR and first aid for pets can be helpful in emergency situations. Knowing how to perform CPR and basic first aid can help stabilize your pet until you can get them to the veterinarian. Many pet stores and veterinary clinics offer courses in pet CPR and first aid. However, it's important to note that CPR should only be performed by someone who is trained in the technique.
8-Have a Financial Plan
Emergencies can be expensive, and it's important to have a financial plan in place. Consider purchasing pet insurance or setting aside an emergency fund for unexpected veterinary costs. This will help alleviate the financial burden of an emergency. It's also a good idea to talk to your veterinarian about the cost of emergency care and if they offer any payment plans.
In conclusion, dealing with health emergencies in your pet can be a stressful and overwhelming experience. However, by recognizing the signs of an emergency, staying calm and acting quickly, being prepared, knowing when to seek professional help, and taking steps to prevent emergencies from happening in the first place, you can help ensure that your pet receives the best possible care in a crisis.
It's important to remember that every pet is different and may require different care in an emergency situation. Always consult with your veterinarian to determine the best course of action for your pet's specific needs. By being proactive and prepared, you can help keep your pet healthy and happy for years to come.
In addition to these tips, it's also important to educate yourself about common health issues that can affect your pet. This can help you recognize the signs of an emergency and take appropriate action if needed. There are many resources available online and through your veterinarian that can provide you with valuable information about pet health.
Finally, don't forget the importance of providing your pet with a loving and supportive environment. Pets thrive when they feel safe and secure, so make sure to provide them with plenty of love and attention. This can help reduce their stress levels and improve their overall health and well-being.
By following these tips and taking good care of your pet, you can help ensure that they live a long and healthy life. Remember that pets are an important part of our families and deserve the best possible care – so don't hesitate to seek professional help if you think your pet needs it.